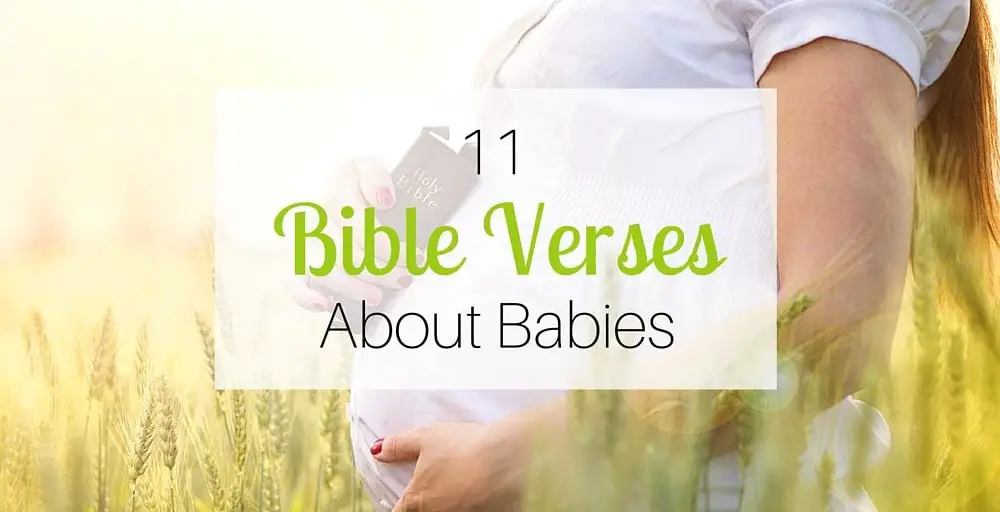 There is truly nothing more beautiful in this world than the birth of a new life; a baby, so pure, innocent, so new and sweet and everything nice. Equally beautiful, is the mother who grows this life within her body, and by way of the miracle of nature and God, brings this baby to life and is able to feed and nurture this baby with her body. Truly one of life's few miraculous moments offered to us as a gift from God.
If you know a woman who has been blessed with the gift of pregnancy, she will likely have a baby shower, and you likely need a few nice things to say to her, or place in her card. You can always go to a store and find a card that sort of gets across your feelings about it all, but nothing truly explains anything better than the bible.
Sweet Scriptures For Your Shower
There are a lot in the bible that are perfect baby shower verses. If you are looking to make the mama-to-be tear up with joy and happiness, then finding the baby shower verses is in order.
Here is a list of bible verses that will be perfect for the baby shower and expectant mother:
"Before I formed you in the womb I knew you, and before you were born I consecrated you; I appointed you a prophet to the nations."
Jeremiah 1:5
"Behold, children are a heritage from the Lord, the fruit of the womb a reward."
Psalm 127:3
"For you formed my inward parts; you knitted me together in my mother's womb. I praise you, for I am fearfully and wonderfully made. Wonderful are your works; my soul knows it very well. My frame was not hidden from you, when I was being made in secret, intricately woven in the depths of the earth. Your eyes saw my unformed substance; in your book were written, every one of them, the days that were formed for me, when as yet there was none of them."
Psalm 139:13-16
"She opens her mouth with wisdom, and the teaching of kindness is on her tongue. She looks well to the ways of her household and does not eat the bread of idleness."
Proverbs 31:26-27
"My son, keep your father's commandment, and forsake not your mother's teaching."
Proverbs 6:20
"Honor your father and your mother, that your days may be long in the land that the Lord your God is giving you."
Exodus 20:12
"As one whom his mother comforts, so I will comfort you; you shall be comforted in Jerusalem."
Isaiah 66:13
"Train up a child in the way he should go; even when he is old he will not depart from it."
Proverbs 22:6
"Her children rise up and call her blessed; her husband also, and he praises her."
Proverbs 31:28
"Then the mother of the child said, "As the Lord lives and as you yourself live, I will not leave you." So he arose and followed her."
2 Kings 4:30
"But the fruit of the Spirit is love, joy, peace, forbearance, kindness, goodness, faithfulness, gentleness and self-control."
Galatians 5:22-23
There is so much more in the bible that is related to childbearing, childbirth and motherhood. It will probably be hard to pick just one out of the many potential baby shower verses. If you're looking for the perfect verse to use, let Him guide you, and guide you, He will.