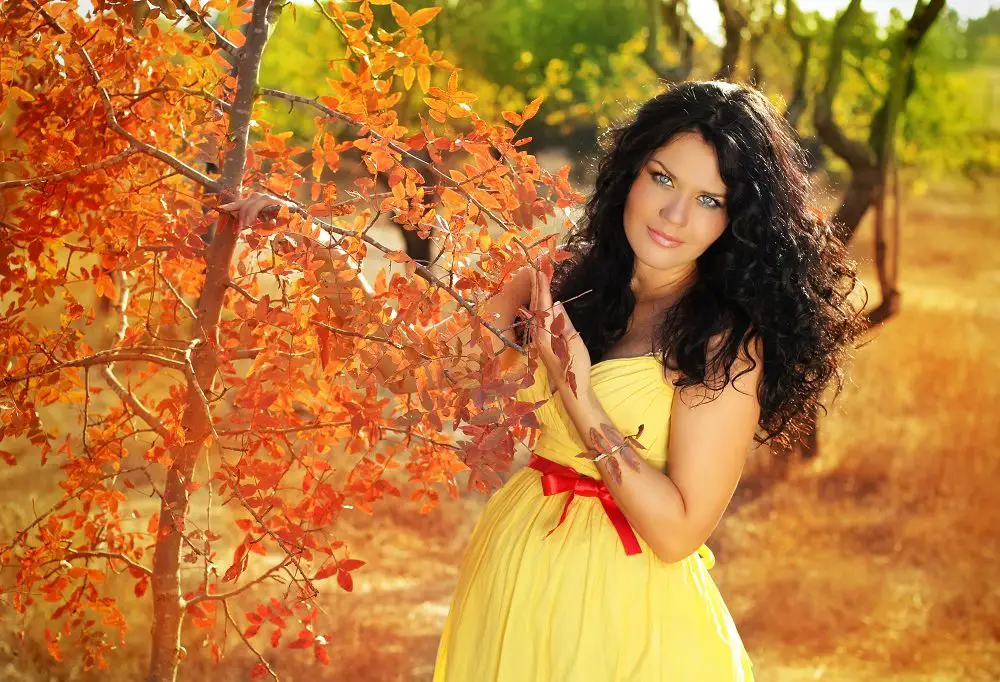 Do you have or know of a baby that will be born sometime between September to November? Then maybe a fall themed baby shower is just what you need!
If only babies could just fall out, it would make this theme that much more appropriate, but unfortunately, it's not that easy. Let's look at the theme anyway, shall we?
Invitations
First thing you need to do is make that guest list and order invites! Yes, I said order, which means online. You could go to the store and pick up a pack of fill-in-the-blank invites, but would you believe me if I told you that you can get something a bit nicer for just as much, if not cheaper online?
Take these invites from misspokadot on Etsy, for example; for just $15.00, you can customize your invitation and receive a digital file, which means unlimited prints! Not bad for $15.00! Many sellers on Etsy offer both options: Digital file or prints, and of course, prints tend to run a bit more expensive. If you prefer professional prints, keep in mind that you can make prints at a photo center using a digital file, and it's usually around $.25 per print.
Decorations
If there's one thing about fall that stands out, it's the beautiful colors! Stick with earthy, warm tones as far as color scheme goes, and if you want to theme it toward a gender, consider mixing a colored pattern for added color and texture! You'll probably be needing a few fall baby shower ideas, so here you go!
Pumpkin bouquets

: Pumpkins tend to be really cheap if you get them at a grocery store, so as a beautiful table centerpieces, hollow out a few pumpkins and use them as vases for bouquets of fall foliage and sunflowers!
Baby pumpkins

: Okay, pumpkins are a big decoration when it comes to fall baby shower ideas. Buy some small pumpkins and draw closed eyes on it, drill a hole out where the mouth would be and stick a pacifier in the hole. Give the stem a bow for a girl or a hat for a boy and you have a cute, easy decoration!
Pumpkin tealight holders

: Using a bunch of the mini pumpkins, I'm talking those tiny ones that go for a buck at a pumpkin patch, snap the stem off, trace the tealight on top and carve out the top, sticking the tealight in the hole; it should fit snugly inside. Voila!
Food
Fall is strongly associated with food because it's harvest time, and pregnancy is also strongly associated with food. Coincidence? Perhaps, but it does mean fall is even more perfect for a baby shower! I bring you yet some more fall baby shower ideas:
Doughnut hole acorns

: Buy glazed doughnut holes, dip half of it in caramel , then immediately cover the caramel by dipping in in crushed peanuts or chocolate sprinkles, then stick a pretzel stick down the middle on the caramel/nutty/sprinkles side and you have a cute, sweet treat!
Caramel apple buffet

: Set the buffet up with a bunch of apples with skewers stuck in, a tub of caramel, and a variety of sprinkle toppings such as m&ms, chocolate chips, sprinkles, nuts, cookie crumble, and whatever else you can think of!
Soup in pumpkin bowls

: Buy a bunch of small pumpkins and hollow them out and use them as bowls for a fall soup, such as butternut squash soup! Mmmm…..
Apple cider

: Is there a more suitable fall beverage for a pregnant chick? I think not, unless she is having aversions; otherwise, apple cider is dandy!
Games
For fall baby shower ideas, we should probably include some suitable games, right? Right! You can always just go with the basics such as baby word scramble or 'how big is mommy's belly?' but in case you were in search of something a bit less predictable, here's some fun, fall game ideas!
Pumpkin painting/decorating

: Have a craft table set up to paint pumpkins to look cute and theme it with the nursery. Buy fake pumpkins if you want them to last forever; otherwise, just use it as an activity to keep everyone occupied. This is especially good to keep kids distracted!
Pumpkin toss

: Remember those little pumpkins? Well you'll need a bunch for this game, decorated to look like babies! Each player will stand a specified distance from a basket lined with a pillow, a timer is set for 30 seconds. Whoever can make the most amount of pumpkin babies in the basket is the winner!
Cider chug

: Fill baby bottles with apple cider and whoever wants to join in can race to see who can chug that cider down the fastest!
Favors
When it comes to baby showers, you can never go wrong with something sweet for a favor! Try decorative baby bottles filled with candy corn or mini pumpkin pies; you cannot go wrong with either of these options!