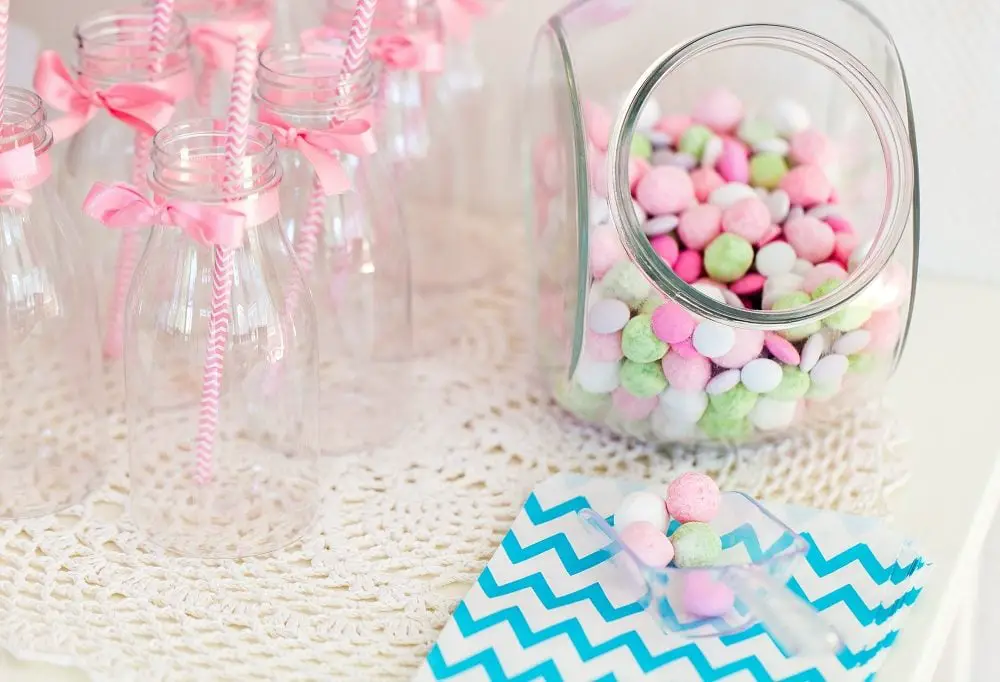 Satisfy a sweet tooth and have some fun by combining candy and a game in one! This isn't a game of rhymes as the last sentence may lead you to believe, rather a game of memory and possible cavities!
Where there is something baby-related, there is a candy bar that can go directly with it. It's almost as if they've named candy with baby things in mind! It's quite easy to play, too. If you've played memory using a regular deck of cards, then you already know how to play the baby shower candy bar game!
How to Play the Candy Bar Game
In the baby shower candy bar game, you make your own cards. Ensuring each one has an exact match, make up 20-30 pairs of cards with words that are all related to pregnancy, delivery and babies! The only difference between this game and a normal memory game is that you have the incentive of candy that goes with each match.
Candy Bar Game Examples
Here, I will provide you with 30 pairs and the name of the candy that goes with it.
Crying: Cry Baby
Alone time with husband: Oh Henry!
Babysitters: Lifesavers
Lullabies: Symphony
Playdates: Sugar babies
Delivering doctor: Butterfinger
Doctor bills: 100 Grand
Parenting advice: Air Heads
Engorgement: Milk Duds
Pacifiers: Ring Pop
Dirty diaper: Tootsie Roll
Baby laugh: Snickers
Mom's postpartum tummy: Jelly Belly jelly beans
Umbilical cord: Twizzlers
Lactation: Milky Way
Bottles: Baby Bottle Pop
It's a girl!: Peach Rings
It's a boy!: Nut Bar
Pregnant belly: Mounds
Raising a child: Rocky Road
Before conception: Blow Pops
Baby cuddles: Good and Plenty
Losing weight after baby: Marathon Bar
Cute baby shoes: Mary Janes
Child care expenses: Pay Day
Contractions: Atomic Fireballs
Baby names: Whatchamacallit
Mom's time to sleep: Take 5
Late nights: Milky Way Midnight
Triplets: 3 Muskateers
When thinking of candy that goes with baby terms, I find it easier to first look at the candy, and then make a determination on what could possibly relate to it. You might be surprised at just what you can come up with. Be sure that the candy you choose is easily accessible or you might find yourself on a race throughout your city, or even on the internet!
Preparing for the Game
The amount of pairs you'll need will be determined by how many guests will be present at your shower. If you are expecting many guests, it's best not to have more than 30 different baby terms in the game; however, you can multiply the cards so that there is four or six of each one instead of two. This way, the game won't take forever with a lot of people, and it will be easier to make the game and gather all of the candy.
Another idea is to take a trip to your local store and make a full list of all of the candy available, take this list home and make your game. If you choose this route, you won't have a hard time making the game at all!
If you are playing the baby shower candy bar game, it's probably not a bad idea to hand out toothbrushes as favors!