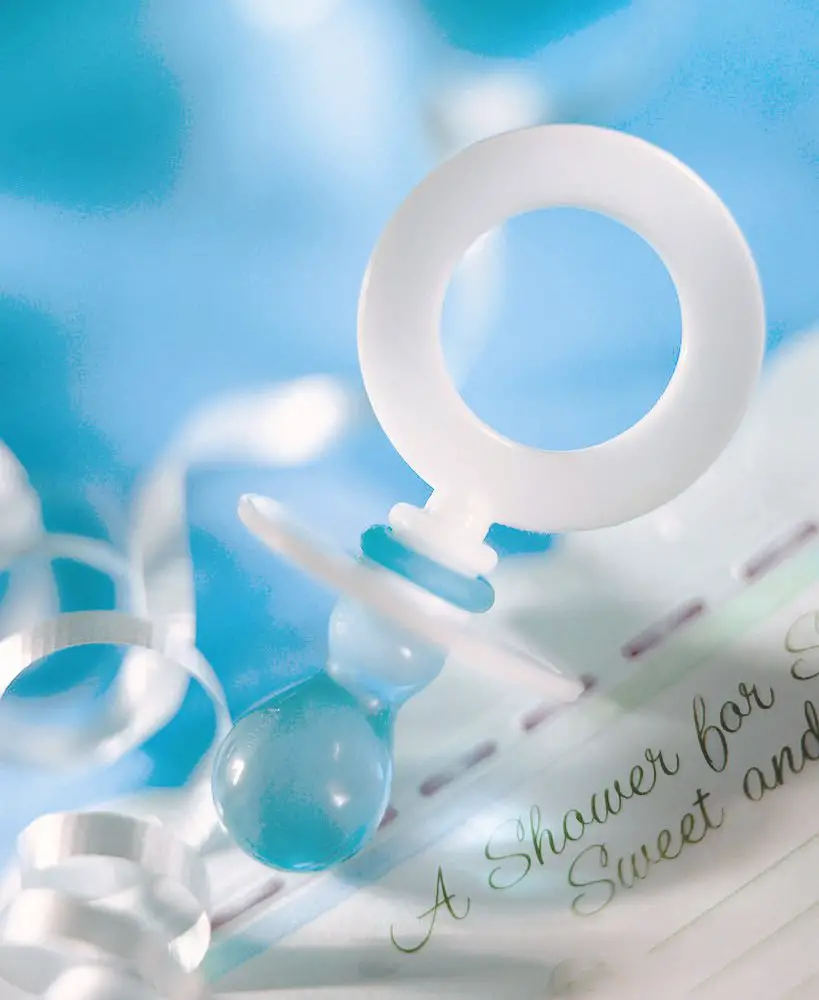 Planning or hosting a baby shower pretty soon? Then you definitely need to remember to plan some awesome games to entertain those baby-crazed ladies!
Here are some games that can make the baby shower even more fun and memorable for everyone. Be sure to also check out our funny baby shower games list!
If you have any baby shower game ideas you think we should include, contact us and let us know!
Name That Nursery Rhyme
Collect different nursery rhymes before the baby shower, and then get a line or two from each nursery rhyme; the less known the line you pick, the better. Each line should be written in a numbered piece of paper (make sure you have an answer sheet). During the shower, the guests are grouped into two teams and try to guess as many of the rhymes correctly.
Baby Word Scramble
Write down as many baby-related words or phrases as possible (i.e. diaper, crib, stroller, bottle) and scramble the letters. Guests try to unscramble as many of the words or phrases as they can. This game can be played individually or by teams.
We have created 2 word jumbles and a word search for you to use, here they are:
Baby Shower Word Jumble | Baby Shower Word Jumble #2 | Baby Shower Word Search
Baby Animals
Have a list of various animals ready; try to list as many exotic or little-known animals as you can. Guests will try to list the name of the baby animals, for instance, bear (cub), cow (calf), dog (puppy) and so on. Can be played individually or between groups.
Clothesline Memory
Hang various baby gifts or items on a clothesline, such as bottles, pacifiers, rattles, socks, bibs, etc. During a break or activity, take down the clothesline. Guests will then have to remember the items that were hanging on it; the person or team with the most correct answers will win.
Create Clay Babies
Prepare lots of modeling clay before the baby shower. During the game, guests will sculpt babies made of clay, and their creations will be judged within different categories, such as most creative, most hideous, silliest baby, most realistic, etc.
Diaper-Changing Race
You will need several baby dolls for this game (actual babies are not recommended). Before the baby shower, soil some disposable diapers using mud, melted chocolates, or other realistic-looking elements, and wear them around the baby dolls. Participants will be tasked to clean up the baby dolls and change their diapers within the shortest period of time.
Delectable Diapers
Melt different types of chocolates and then smear them onto disposable diapers. The participants will smell the diapers and try to guess which chocolate was smeared onto that diaper. Some guests will probably be too grossed out for this game, but dangle some great prizes to ensure some participation.
Chug That Bottle
Guests will each get a baby bottle (the smaller the nipple, the better) filled with juice, punch, milk, or other beverage (beer or wine for those not expecting). It's a race to see who can finish their drink first, without unscrewing the top.
Design A Diaper
The party is divided into several teams. Each team will be given a roll of toilet paper. Set a time limit, and then each team will have to fashion out a designer diaper from their roll of toilet paper within that time limit.
Baby Shower Bingo
Each guest is given a blank bingo card that they fill in with various items they think mama-to-be will unwrap at the shower. As she begins unwrapping gifts, players will mark the appropriate boxes on their card. The first player to get Bingo (and yell it!) wins!
Also check out our list of funny baby shower games for more creative baby shower game ideas!