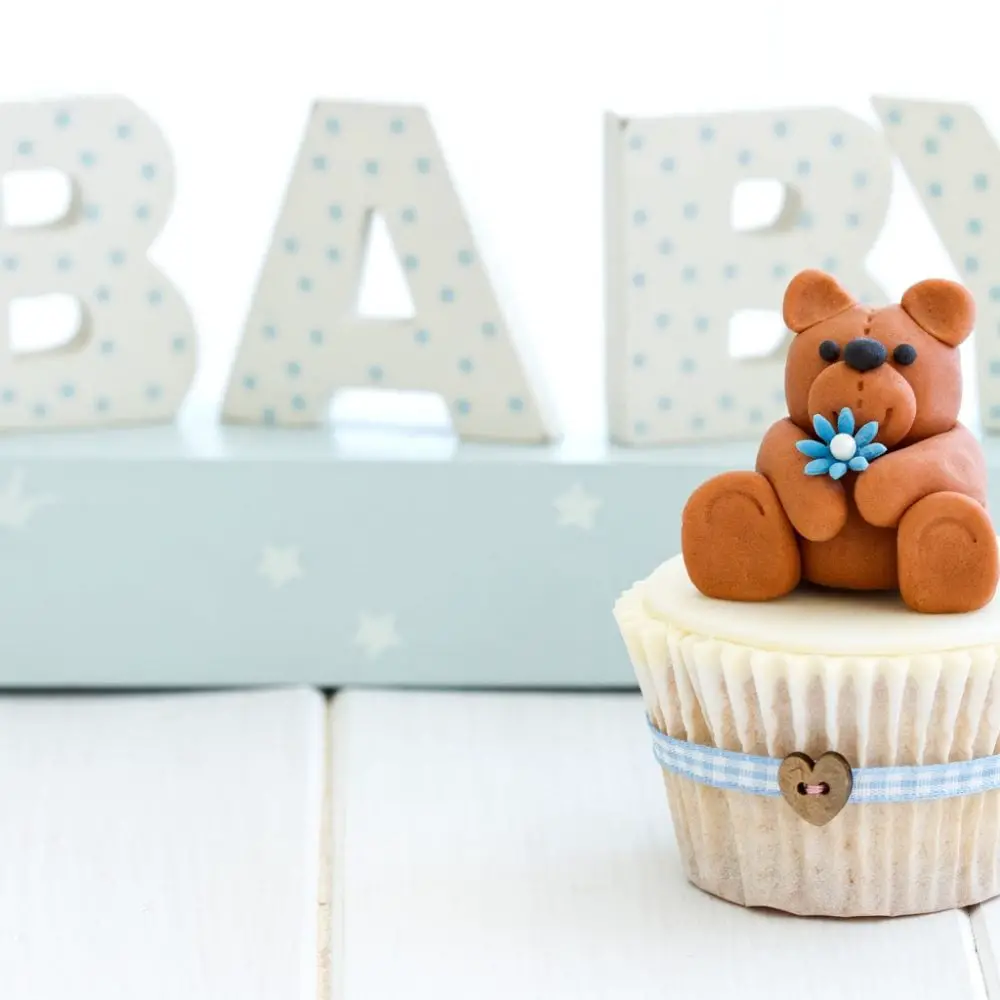 There's nothing like a poem to express how you feel about any given situation, especially major life events, such as having kids.  Those who have children will understand the amazing bond between parent and child, and will have times when they are so happy that they can write a million poems about it!
Having children is truly a remarkable experience, and writing poems about your personal experiences is a great idea, whether it's for your journal or to give to another parent!  It can also make for a fun little thing to read directly to your baby.
Baby shower poems
Baby shower poems are a nice little attribute to the mama-to-be.  Whether you have one person writing and reading baby shower poems, or have many guests bringing one in, you can print or write them on nice paper, and give them to the mama-to-be in an album as a keepsake!
Here's a few baby shower poems:
The Newborn Flow
There's nothing more precious than a newborn's face
Full of wonder, charm, and innocence.
Those sweet little skin folds
and that even sweeter newborn smell.
That distinct little cry
That makes you never want to let go.
The dependence on your every movement
The trust that you are doing what she needs
as she is staring up at you with that little gaze
while you're hoping you're doing everything right.
But, you never really know…
Just going with the newborn flow.
Mean To Be
A sweet baby with dimpled cheeks
giggles as he looks up at me.
Melting hearts with that big smile,
knowing this is how life is meant to be.

My, how fast this time does go by
while we are sitting here trying
to stay stuck in these moments
because, baby, this time is flying!

I wish he can stay this sweet, little boy
Forever in my arms, smiling at me.
But I watch him grow up and smile
because this is how life is meant to be.
Sweet Baby Cries
The clock strikes half past midnight
And this little baby cries
these nights are so hard, but short lived,
they are tests in disguise.
By God's grace,
he'll save you.
The Almighty,
he made you!
You better bet he has his eyes on
this very baby her gave you!
The new nights are tough
but we learn to get through
trying many things that before
you'd never be willing to do!
Hold that baby as she cries,
never turn a deaf ear,
for you're the reason that she is here!
She needs you more than you need to sleep.
Don't ever forget
that she depends on
your every single breath!
Someday, you'll wish yourself
back to these late nights
when it's just you,
your angel, and her sweet little cries.
Love That Baby
Changing diapers
Plugging your nose
Counting those piggies
On cute, little toes.

Lullabies, nursery rhymes
Sleeping in your arms
Silly sounds and raspberries
Work like charms

To hear a laugh
To hear a cry
To watch them grow
Makes you feel full inside

So tickle that belly
and count those little toes
Think loving thoughts
Because on that baby's face, it shows
In a Heartbeat
Be in the moment
Put down that phone
Really live
Live in the moment
Live for the moment
Live for your baby

Be there
Really there
Don't miss a thing
One day. you'll blink
And find it's gone
In a heartbeat
Unconditional Love
Unconditional love
was never truly understood
until I brought a life into my life
and now unconditional love is here for good.

Unconditional love
is truly something else
hard to understand, harder to explain,
and not always in good health.

Unconditional love
is such an amazing thing,
the bond between parent and child
is as beautiful as a flower in spring.

Unconditional love
will never flee.
Unconditional is as unconditional does,
attached are no conditional strings.

Unconditional love
will always shine the light
on who to love, but never why you love them,
something that's totally out of sight.

Love unconditionally
with all your heart
the little life you created
your little work of art
Warning:  Some of these poems might make the mama-to-be cry, because let's face it, it doesn't take much to make a pregnant woman cry!  They won't be sad tears though, they will be happy tears filled with anticipation of holding her baby, and being able to write her own poems about motherhood.