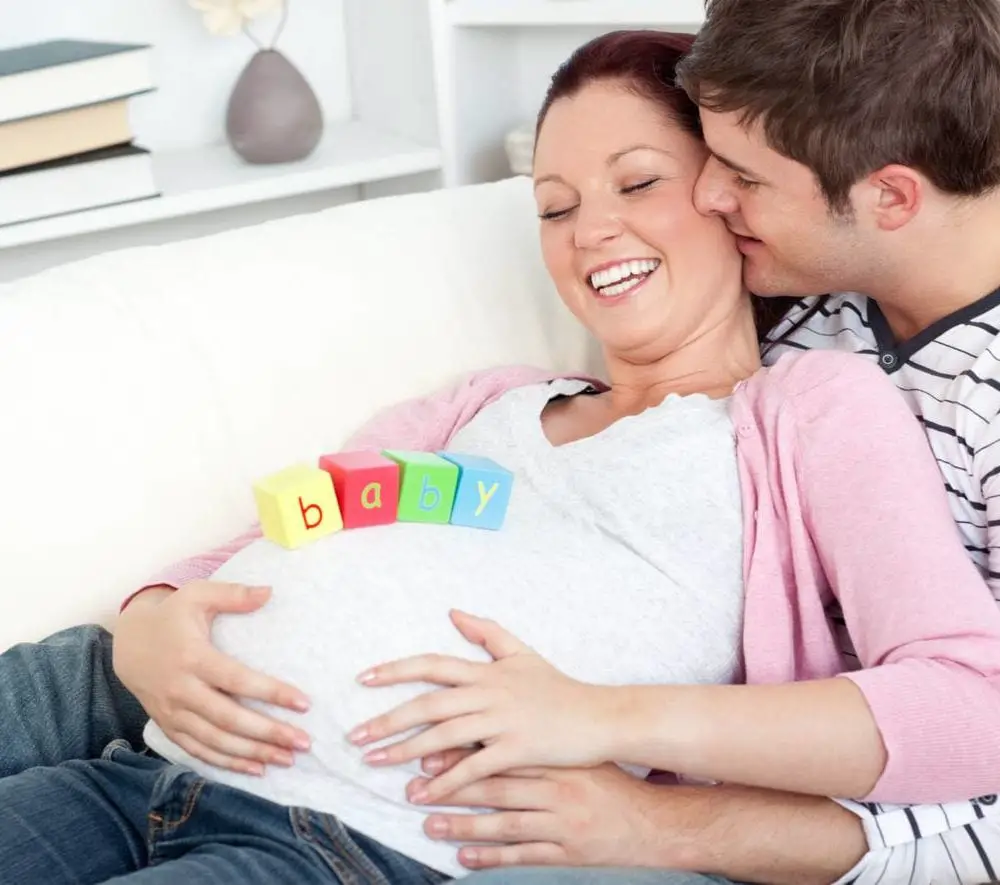 I'm sure you're all familiar with the newlywed game, right? It's that game show where a husband is asked questions about the wife while the wife is not present. The wife then reenters the room and must try to guess correctly how her husband answered the questions, then the roles reverse.
The 20 questions game has the same concept as the newlywed game but instead of just three questions at a time, a whole list of questions is asked. The questions can range from easy questions about yourself to risky questions about the spouse and memory questions.
It is the ultimate test to see how well the mother-to-be knows her baby daddy. Sometimes it's not exactly about the right answers, rather trying to guess which answers were actually given. For example, if the father is asked what month their very first kiss is in, you think he will say April (and he does), but the real answer is March, go with your gut and say April to get the answer right.
Baby Shower Questions for Dad
What kind of questions are asked, exactly? Well that's pretty much an open book, it depends on what kind of questions the host feels comfortable asking! If you need some examples, here is a list for you!
Example baby shower questions for dad
What is your favorite color?
What is your favorite food?
What is your favorite dessert?
What is your favorite restaurant?
If your baby's name was your choice, what name would you pick?
What was the first meal your wife ever cooked for you?
What high school did you go to?
Where were you born?
What is your favorite song?
What is your favorite outfit on your wife?
What is your favorite body part on your wife?
What is your favorite pastime activity?
What qualities do you have that will make you a good father?
How long were you and your wife together before you conceived?
Where did you take her on your first date?
What do you think her opinion of you was after one date?
What is your biggest pet peeve?
What is your favorite place to go to get away for a night with the guys?
Does your wife have any annoying habits?
If you could describe your wife in bed using one of the seven dwarf's names, which one would she be?
Game Variations
The game variation depends on if the husband will be present or not. If the husband is present, it can be more fun as he is destroyed with the questions in front of a whole room of cackling women! If the husband is not present, then it's up to the host to track him down to get the answers to her questions, and then it is solely up to the mama-to-be to know her man!
If father is present
Baby shower questions for dad if he is present should be more on the risky side, involving the mama-to-be. Questions should include their past, important dates, etc. Once all of the questions have been asked, it's time to switch roles and place the mama-to-be in the hot seat! She must try to guess correctly her baby daddy's answers.
Asking questions just about himself and his favorite things can be boring in this variation of the game, but including a few won't hurt since we are trying to see how well the little mama knows the father-to-be, right?
If the father is not present
Since the rooster won't be there for the cruel entertainment of the hen house, then the baby shower questions for dad will vary slightly. He will be asked more questions about himself, his favorite things, about his past and so on. Again, this is a game to see how well the mama-to-be knows her baby daddy!
Whichever variation you will be playing, it's a fun idea to start off with the more innocent questions, and progress onto the more risky ones. This way, the players are caught off guard and the tension builds! Be sure that the very last question is one to be remembered!
Playing this game at the baby shower is a great way to involve the father, since so much of the pregnancy and shower revolves around the mother. Although, depending on which questions are asked of dad, he may just wish he was never involved in the shower at all!